CISTAR Welcomes Two New Industry Members, Evonik and Corteva
CISTAR announced that Evonik and Corteva are now CISTAR Industry Members.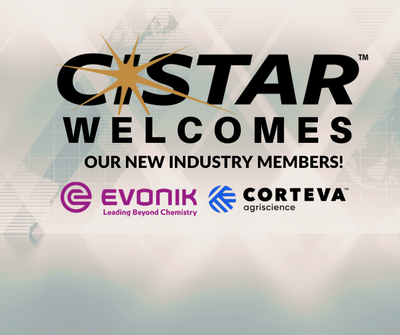 (May 11, 2022)  The Center for Innovative and Strategic Transformation of Alkane Resources (CISTAR) welcomes Evonik and Corteva Agriscience to the Industrial Membership Program. In 2022 CISTAR has added four new companies (Dow, Braskem, Evonik, and Corteva) for a total of 31 current industry members. 
Evonik Industries is the second-largest chemical company in Germany and one of the largest specialty chemicals companies in the world. Evonik contributes small amounts of material to "make tires fuel-efficient, mattresses more elastic, medications more effective, and animal feeds healthier." One of Evonik's energy plants, which converts energy into bulk electrical power, can be found in Lafayette, IN.
Corteva Agriscience is a publicly traded, global agriculture company that provides farmers around the world with balanced and diverse seed, crop protection, and digital service solutions. According to their website, Corteva is the only major agriscience company completely dedicated to agriculture.