Research Experience and Mentoring (REM) Program Opportunities
Learn More about Being a Part of, or Supporting, A Unique Research Experience and Mentoring Summer Program
The NSF Engineering Research Center for Innovative and Strategic Transformation of Alkane Resources, CISTAR, partners with the National Society of Black Engineers (NSBE) to offer a Research Experience and Mentoring (REM) summer program that inspires students and includes them in a larger engineering and science community of both academics and industry professionals interested in energy.
Highlights of the program include:
 A unique combined summer experience.  Talented and highly-motivated students across engineering and science disciplines get to spend 6-weeks doing cutting-edge research at CISTAR and then spend 4-weeks mentoring kids at NSBE's Summer Engineering Experience for Kids (SEEK) camps.  
 Getting the best of both worlds.  They get to spend part of their summer being mentored and growing their research and professional skills, and then spend time "giving back" by encouraging and mentoring the next generation of engineers and scientists—all in one summer!
 A common energy theme.  Students are inspired and connected to one another by having a common theme across their different research projects of Energy for Our Growing World:  How a wide range of energy sources (renewables, emerging energy technologies—biofuels, solar, nuclear, wind—and fossil fuels and shale) serve the needs of people, and how we balance those needs against the impact these energy sources differentially have on communities and our world.  
Students are also inspired by learning what energy companies are doing and having interactive talks, company tours, and weekly mentoring sessions with industry professionals.  To better understand the impact of our program, please watch this video of our REM students at the end of summer about their 6 weeks with CISTAR and their 4 weeks with NSBE SEEK:
We hope you enjoyed listening to the REM students and now better understand how the summer was career- and life-changing for them!  CISTAR and NSBE SEEK are looking forward to offering this program—in person and to more students—in the next upcoming summer.  If interested in being a part of this unique program, please check our REM program application page. Thank you! 
Interested in sponsoring to fuel our energy future?  Help to fuel a more equitable, greener energy future by supporting this unique program.  If you are interested in becoming involved (i.e., providing funds for more students; or being a part of our industry program), please contact Denise Driscoll, CISTAR Director of Diversity and Inclusion (driscoll@purdue.edu) or Maeve Drummond Oakes, CISTAR Associate Director of Education (maeve@purdue.edu; 765-494-2254).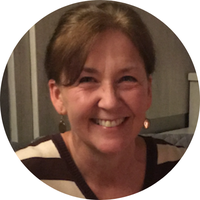 Denise Driscoll
Diversity and Culture of Inclusion Director
driscoll@purdue.edu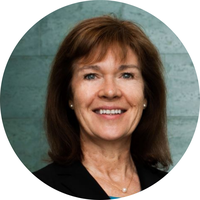 Maeve Drummond Oakes
Associate Director of Education
maeve@purdue.edu